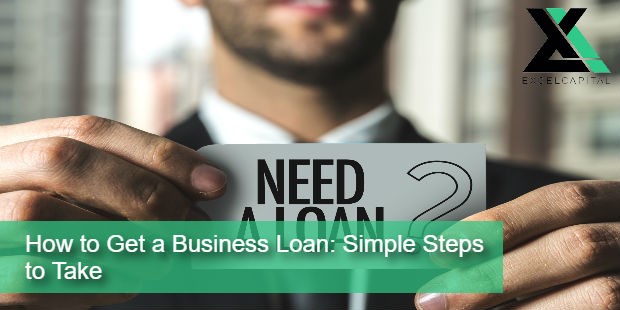 Operating a successful business is tough whether you're in the startup phase or have been established for years, and many business owners find themselves pondering and stressing over how to get a business loan. Economy shifts, seasonality, industry types, trends, and many more factors come into play and ultimate affect your overall progress. It is very rare that a business of any type and size doesn't need financing at some point over its lifetime. Even the biggest, multibillion dollar brands of our time have run into some snags along the way and needed a loan of some sort to get back on track. So, have you ever found yourself wondering how to get a business loan? Do your years of operation matter? Is your credit score good enough? Rest assured – there are options for you! Here are 5 steps you can take.
Identify Why You Need a Business Loan
The first thing you must absolutely do is sit down with your key staff, financial advisors, or simply yourself and identify why your business needs a loan. Maybe you need to make some equipment purchases, or maybe you'd like to open a new location. Maybe you are hiring seasonal staff, or maybe you need to catch up on some bills. As long as the need pertains to your business, you can apply for a business loan, but deciding exactly why you need it, how much money is sufficient, and if you have the ability to pay back accordingly is crucial.
Do Your Due Diligence
The next, and probably the most important step you can take when applying for a business loan is doing your due diligence. Simply put, it means doing the necessary research before applying and accepting a loan with a specific lender. There are many, many lenders and brokers out there, traditional and alternative, promising business owners the world, but you can't always take everything at face value. Learn as much as you can, ask questions, and follow your gut when something seems fishy. Your business is already in need of capital, more than likely due to a few problems. The last thing you want is more.
Choose the Best Loan Option for Your Business
Do you need an SBA Loan, Term Loan, Startup Loan, or something else? Similar to step 2, choosing the best loan option for your business is a part of the research all business owners should do before applying. Sure, you can speak with a loan specialist to go over the options and get a better understanding of their loan products, but knowing as much as you can and at least having an idea of the type of loan you want is a good idea and will boost your confidence a bit when asking questions.
Learn What Your Business Needs in Order to Qualify
All lenders have different business loan qualification guidelines. Depending on your business' financial standing the amount of money you are looking to obtain, the documentation needed to be presented with an approval will vary. It is a good idea to at least have your last six months of business bank and credit card processing statements available, as well as additional financial documents like P&L and Balance Sheets and tax returns easily accessible.

Excel Capital Management is here for all of your business funding needs! Don't just sit around wondering how to get a business loan. Act now, and get your business back on track. Call 877-880-1106 to speak to one of our funding specialists today, or APPLY NOW!
Latest posts by Excel Capital (see all)