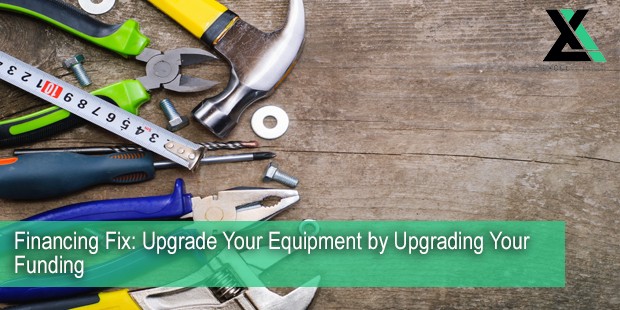 Having the equipment your company needs is important, and every business both small and large reach a point where it's time for upgrades or replacements. Outdated equipment can stand in the way of growth and success. With traditional bank loans, businesses are subjected to lengthy application processes, long waits, and strict credit score guidelines which can be frustrating especially if you need the money quick.The good news is that there are options available for businesses to get the money needed.
Unlike traditional lenders, who are hesitant to give loans to small businesses with poor credit due to perceived risk, using an alternative lender like Excel Capital Management gives business owners the ability to invest in their future. Equipment Loans are any type of loan or extension of credit to a business used with the purpose of helping the business acquire new equipment. Equipment financing can take the form of a lease, Small Business Administration loan, and or not restricted to Merchant Cash Advances and ACH Loans.
As your business expands, equipment maintenance becomes crucial to ensure timely delivery of your product or services. Equipment loans can be vital to small business prosperity. In a matter of days, you can have the equipment your business needs. The only requirements are a simple one-page application, four months of recent bank statements, and four months of credit card statements if your business accepts them. Don't allow yourself to be caught out there! Visit www.excelcapmanagement.com for more information about how Excel Capital Management can help you get funding. To speak to one of our financial representatives call at 877-880-8086.
Latest posts by Excel Capital (see all)