Many business owners don't realize it, but you can raise capital for growth and expansion, as well as for many common financial challenges, without the wait (or the collateral) with fast business loans.
Most banks require a long waiting period and rigorous underwriting criteria to get the funding your business needs – Skip the wait and get the working capital your business needs when you need it – not when the bank wants to give it to you.
Here are a few examples of what you can use a quick business loan for:
Cash Flow and Expenses –  if you own a business you know that cash is king.  Without sufficient cash flow to help pay for operating expenses the results can be devastating. Every business has its own rules when it comes to operating capital. Some businesses cash flow is steady throughout the year. Some are just seasonal and some have sporadic deposits. The ones with sporadic deposits typically only have a few large customers.  These customers can pay up to 120 days after work is complete. Regardless which type of business cash flow you have without adequate liquidity there may be a time when you have a business expenses larger than your current cash flow can support.
Equipment Repairs – You know the heartbreak. The engine on the company car is failing again, or maybe it's just time to upgrade the computer systems in the office to make for happier employees and smoother workflow. Being able to cover the cost of these necessities can be made easier via fast business loans. Efficient equipment, no matter what industry you operate in, is essential for business success.
Marketing and Advertising – Getting your business' name out there is one of the most important things you can do. Since the internet is typically the first place people go to find information, investing money in website development, paid ads, and social media marketing is suggested but as we all know it can get expensive. Having enough business capital to cover the upfront costs and monthly costs involved for funding for marketing is crucial. Most investments into marketing don't have instant results and generally take 3 to 4 months to yield or break even but with  fast business loans for marketing you can support the upfront and monthly costs and still benefit the long-term results, easily.
Employee Hiring and Training – Having qualified and well-trained staff is crucial to the success of your  business. Many times in business great talent comes knocking on your door unexpectedly and many business owners find themselves in a situation not having the right funding at the right time. In most business sales is the engine that moves the business so  being able to invest into your company's staff and being able to properly educate them will maximize your investments in the long run. A quick business loan can help you acquire that sales superstar or pay for the training needed to educate your staff to build your brand.
Fast Business Loans Options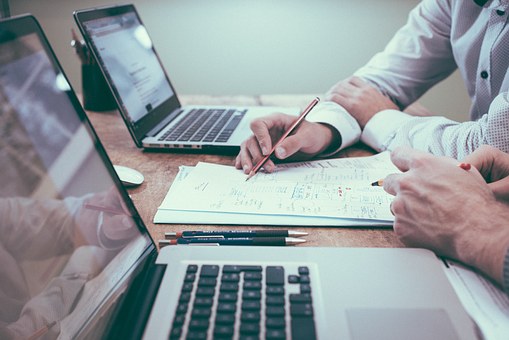 Short-Term Fast Business Loans are utilized as a way to fill an immediate financial needs and fix cash flow issues. Most lenders that provide this type of loan do not require a lot of paperwork, generally a one page application and a few months of bank statements, and they can be used for virtually any business purpose. Common uses of short-term business fast business loans are inventory purchases, new hires and employee training, equipment repairs, and filling gaps between accounts payable and receivable. This financing solution mean shorter having a shorter repayment schedule with higher costs but with less stringent requirements and faster turnaround times. Short-term business loans are generally paid back via weekly ACH payments over a course of 3 to 24 months.
Merchant Cash Advance also known as Split Funding works on a pay as you earn model.  A flat percentage of your business' credit and debit sales are automatically "split" daily and put towards the repayment of your business funding. If your business does a large amount of sales one day, a larger payment is taken out to pay back the advance. If a small amount of sales is done that particular day, you pay less and if you have no sales that day you pay nothing. There is no fixed payment amount, annualized interest rate (just a one time fee for the capital) or maturity date. This type of  business funding is available only to merchants that accept credit card payments.
Business Lines of Credit give business owners access to a fixed amount of money which they can use according to their need for cash. Interest is only paid on the amount of the business credit line that goes unpaid at the end of each month. This is similar to a business credit card but instead of swiping a card you receive an ACH credit to your business bank account and approvals are generally much higher than typical business credit cards. The amount determined is based on your business cash flow, business credit and your overall business history.
The Approval Process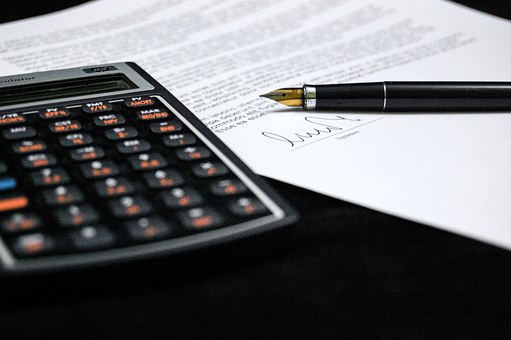 The upfront documentation is fairly simple.
A one page application along with only 3 months of your business bank statements to generate funding options.
Once you have been approved for a quick business loan, you can have the working capital you need within 1 – 3 days.
In order to make the application process run quickly and smoothly, there is certain documentation that you should have on hand.
While specific requirements may vary depending on the Business Funding program you are approved for and financial standing of your business, the following are the core documents you have be ready to submit.
– Clear copies of photo identification for all owners

– Business license

– Voided check for the business account

– Proof of ownership – K1 from your tax return or Articles of Incorporation (Corp) or Articles of Organization or any government document that shows the percentage ownership.

– Landlord contact information or lease and last 3 months rent checks.
Here at Excel Capital Management, we understand how crucial it is to have the working capital needed to have a successful business and additionally, how important it is to have access to funding quickly. Time is money! For more information about getting fast business loans APPLY NOW or call 877-880-8086 to speak to one of our financial specialists.
Latest posts by Excel Capital (see all)