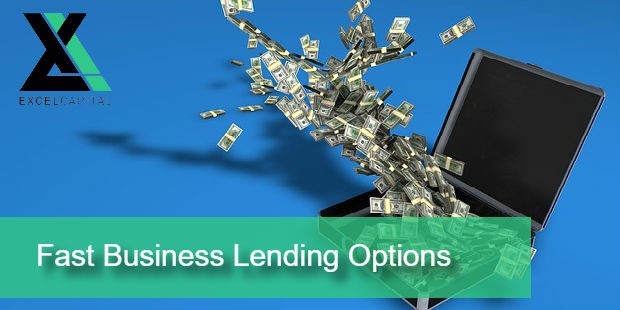 Gaining access to the money you need to operate your business shouldn't be complicated or completely out of reach. Unfortunately, many small business owners quickly find out that the funding application process can become a long, time consuming ordeal. As a result of the Great Recession of the mid-aughts, banks and other traditional financial institutions tightened up their purse strings while and expanding their lending regulations. Even after the market began to stabilize and the economy began to improve, banks are still very conservative in regards to lending. This is especially true for small businesses. Having enough working capital to fund your business' operational expenses is crucial. Anything can affect your sales—seasonality, change in economy, market saturation, customer preferences, and the effectiveness of your advertising strategy are just some of the factors.
The good news is that there are fast business lending options that can get small business owners the funds they need shortly after they apply. You may be curious as to why the timeline between submitting an application and getting funded is much shorter compared to trying to get funded through a traditional financial institution. Instead of the traditional approach of solely reviewing an applicant's personal and business credit score and collateral, financial technology companies referred to popularly as "Fintech" companies like Excel Capital Management evaluate additional data points like state department records, social media, and web presence as a whole. This allows more entrepreneurs access to capital while at the same time making sure they are not at risk of taking on more debt than they can responsibly and safely pay back. Running into cash flow issues at one point or another is inevitable, and you may find yourself needing some working capital to get you out of a tough spot. While you may be seeking a loan, especially if it's to cover a short-term or emergency expense, check to see if there are any other expenses that you may need extra working capital for in the near future. Taking out a loan that is way too small isn't helpful but you should also have realistic expectations about the amount of money you are looking to borrow. Whether you need to pump some money into your business' bank account for new hire training, inventory purchases, unforeseen emergencies, payroll, or virtually anything else for your business there are a multitude of options available.
Fast Business Lending Options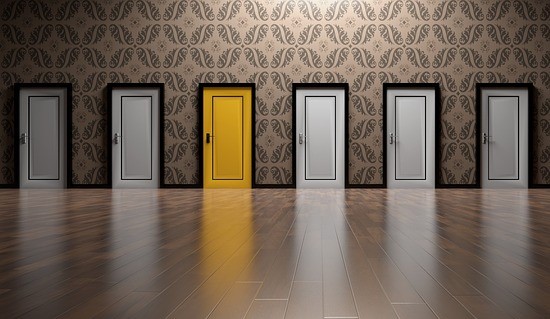 Unsecured Business Loan is a type of loan that does not require business owners to put up collateral. As a result, most new companies do not face the fear of losing precious assets in case they cannot repay the loan. However, banks that offer unsecured business loans place strict guidelines on the programs because they take on most of the risk, and require far more paperwork than alternative financing loans.
Short-Term Business Loans are utilized as a way to fill an immediate financial needs and fix cash flow issues. Most lenders that provide this type of loan do not require a lot of paperwork and they can be used for virtually any business purpose. Common uses of short-term business loans are inventory purchases, new hires and employee training, equipment repairs, and filling gaps between accounts payable and receivable. This financing solution mean shorter having a shorter repayment schedule with higher costs. Short-term business loans are generally paid back via weekly ACH payments. In contrast, traditional term loans are paid back within a fixed term and a set interest rate. While traditional term loans allow you to build business credit and have fixed monthly payments, they come with less flexible terms and rates and penalties may be charged if the loan is paid off early.
Split Funding aka Merchant Cash Advance Short-term financing transactions that are collected through a set percentage of your Visa and MasterCard sales that are accepted at your place of business. Probably the most common term used in the industry. These do not have a set repayment schedule and are based on the volume of your businesses credit card processing sales. These are usually only guaranteed by the future sales of your business.This type of financing does not require any personal collateral to qualify, therefore, business owners who have limited assets never need to worry about losing their collateral.
Business Lines of Credit give business owners access to a fixed amount of money which they can use according to their need for cash. Interest is only paid on the amount of the advance actually used.
Invoice Factoring is used to finance businesses with short-term cash flow issues – especially when your business doesn't qualify for a traditional bank loan or any other alternative solution. Your lender will factor your business' customers' invoices to match your working capital needs.
Equipment Financing is a loan product used to help business owners purchase any type of equipment needed to run the business. The loan amount is dependent upon the type of equipment needed, as the repayment term is usually as long as the expected life of the piece of equipment and if it is used or new.
ACH Loan may require a personal guarantee, and have a fixed repayment schedule that is paid either daily, weekly or monthly. ACH, or Automated Clearing House, payments are made electronically and caters to industries that do not accept credit cards and need a fixed payment.
The Application and Approval Process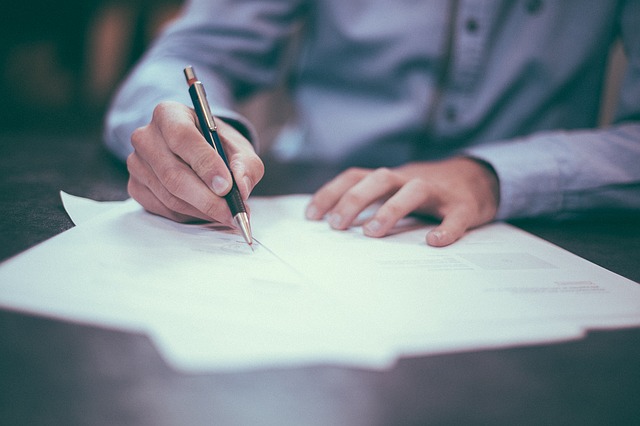 The qualification guidelines and paperwork requirements may vary depending on both the lender and the financial status of your business. The majority will require a one-page application, four months of business bank account and credit card merchant services statements, photo ID, and business voided check to begin the process. Additional financial documents like P&L and balance sheets, tax returns, business license are also documents that may be requested. Having those documents on-hand if needed is definitely helpful, and will get you the working capital you need faster. Once these pieces of documentation are received, you can be approved and funded within the week.
Fast business lending is possible! Look for the option that best fits your business' needs. Visit our Products page for more information about what financial solutions are available to you or APPLY NOW.
Latest posts by Excel Capital (see all)