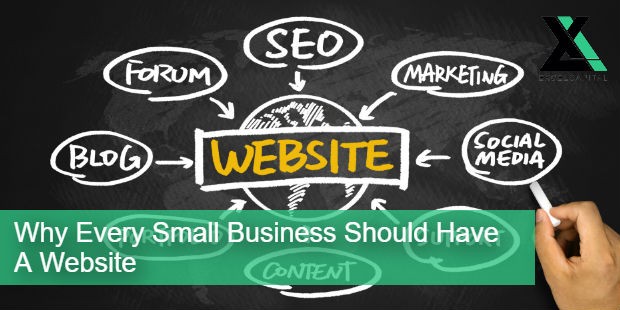 Today, it is an accepted fact that all businesses should have a web presence. The widespread use of the internet has changed having a website from something small businesses didn't really need to put too much thought into to a necessity. Now that consumers are able to reach just about anything with a click of a button, they expect that level of convenience to carry over into everything including finding information about your business. Here are some reasons why every small business should create or update their website:
Competition
The market is full of companies that offer the same or similar products as you. Think about your own experience when looking up a company for the first time, You look for contact information, hours of operation, and pictures to see the exact location. Remember that your competitors have a website and they are using it to connect with potential customers. Even if you do offer better prices and quality product/services, that customer is going to go down the list until they find someone with the information they needed.
Credibility
Your website is typically the way your company makes a first impression. Make sure it's a good impression by having a professional looking website. If your site looks like it's one click from spreading a virus, chances are your customers aren't going to stay on it long enough to find out about your business. If you don't have the funds to hire a professional, there are a lot online resources at your disposal. Sites like WIX, WordPress, Squarespace, Tumblr make the process provide templates that you can build upon. Sure, having a Facebook or Etsy page and having your business listed on Google are all good steps towards having a strong web presences, having your own website helps establish your credibility as a company.
Connection  & Advertising
Say you're the owner of Sal's Pizza, and yes, this is a reference to 2013's The Internship starring Vince Vaughn and Owen Wilson. You're a family-run pizza shop that has advertised the same way for years—the local newspaper, flyers, and the Yellow Pages. While you should always support your local newspapers, those forms of advertising have become secondary since the inception of the internet. Number one, the only reason someone would use a physical directory book today is if there is a massive blackout or to prop up furniture. Number two, you're missing out on reaching a huge audience by not going digital.
You can build relationships and communicate with your customers through your website with live chats and newsletters. Keep in touch with your regulars and reach out to new customers by posting new promotions, pictures, and business highlights. In the words of Vince Vaughn's character,"what if your neighborhood got a little bigger [and you] expand your reach a little bit?" People are searching for you; why not make it easier to find you?
Latest posts by Excel Capital (see all)