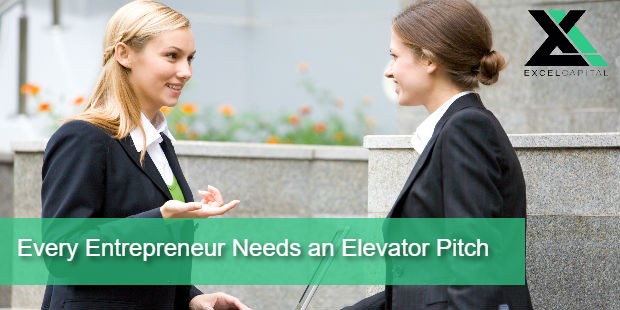 So you find yourself at a networking event and someone says, "What do you do?" Most people will awkwardly pause before simply replying with the name of their company and their job title or stumble through a lengthy and disjointed answer. Option A typically causes people to change the subject in hopes of avoiding awkward silences while Option B tends to end with glaze over looks and a missed opportunity. This moment is not the time for you to give a complete rundown of your resume; you need to have a clear narrative to present.
Ideally, your elevator pitch should be delivered in 30 seconds or less. In that small amount of time you need to answer the following questions:
Who are you?

What is your company's mission statement?

How do plan on achieving your goal?
Most importantly, your elevator pitch should make the listener want to hear more. You want the passion you have for what you do to come through while you share your skills and experience. We know this seems like a big ask for such a small amount of time, but it is possible.
For example, instead of saying "I own ABC tutoring center," try saying "I own ABC tutoring center. We provide academic support geared towards each students' individual needs. Instead of teaching at the level we think they should be at, we meet them where they're at so that they can have a strong foundation to build on." This not only explains what you do, it gives an idea of why someone would benefit from using your services. It is also a little more interesting and leaves room for the person you are having the conversation with to ask questions. Your pitch should also convey that you have a solid business plan and realistic goals. Ways to do this are to mention your target audience and how your business fills the gap in the market, your competitors, accomplishments, and/or your financial plan.
You always need to be ready for the moment opportunity knocks. An elevator pitch is something you should always keep in your back pocket for that very moment. It can help you break the ice and get your foot in the door. It's important that you practice and adapt your pitch for each situation. People can tell if you're reciting script memorized by rote.
Latest posts by Excel Capital (see all)