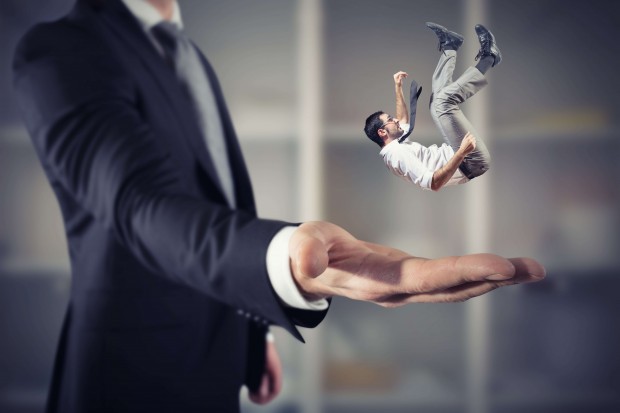 Ever had something unexpected happen that affected your day-to-day business operations and, as a result, your very cash flow? Thats when an Emergency Business loan can come to the rescue!
If you have, then you know how catastrophic something like that can be for a small business– and how quickly everything can change.
The average small business owner lives and dies by their business' daily sales and fulfilling orders, whether that's a bakery, trucking company, or a clothing retailer.
Anything that threatens to interrupt that, even for a short period of time, can cause measurable damage to a business' bottom line.
There's where an emergency business loan can come in handy.
When equipment breaks or supply is damaged, without the cash flow on-hand, an emergency business loan can provide you with the capital you need to purchase new equipment or make that rush supply order to keep things running smoothly– avoiding problems with customers and maintaining cash flow.
We've helped countless small business owners in exactly this type of situation– often getting those funds to them in less than 48 hours.
Here are a few of their stories:
1. Getting an emergency  business loan for equipment repairs in Boston
If your business depends on making things using a particular type of equipment, when that equipment breaks it's a code red emergency.
Until that equipment is fixed all business operations halt.
That's what happened to a manufacturer in Boston, who contacted us because of an equipment malfunction that needed emergency repairs.
We got them $150,000 in less than 24 hours and helped them keep their operations running smoothly.
2. Keeping the doors open in New Mexico
What is a car dealership without any cars? Out of business, that's what.
When a used car sales dealership in New Mexico contacted us about being maxed out on the payments to their floor plan, we got them an emergency business loan for their car dealership for the $100,000 they needed so the inventory wouldn't be seized, allowing them to keep the doors open.
3. Catching up on rent in Long Island
For a brick and mortar business, there are few things as stressful as being behind on rent.
That's why when a clothing retailer in Long Island, New Jersey was dangerously past due we got them the $25,000 they needed to catch up and get them out of their slow season.
4. Paying past-due bills with suppliers in Miami
Getting behind with suppliers is a dangerous catch-22.
You need supply to produce more product to sell, but what do you do when you're so behind on payments to suppliers that they'll no longer ship you to make that product in the first place?
When a Miami restaurant contacted us about being delinquent with suppliers, we got them approved for a restaurant emergency business loan and they got the $15,000 line of credit they needed to cover their past-due bills and better manage payments to suppliers moving forward.
5. Making ends meet in Portland
Industries like construction can be rough, especially when payment is delayed on a job you already completed, keep you from being able to purchase supplies for the next job.
That's exactly what happened to a Portland contractor who needed a construction business loan for $40,000 to cover construction materials for a new job while payment was delayed for a previous one. We got them the funds they needed to keep things going between jobs.
6. Paying a tax lien in Chicago
A tax lien is one of the most pervasive forms of debt, with the IRS having the authority to garnish your wages and even put a levy on your assets.
When a Chicago doctor got in touch with us about a $150,00 tax lien that was about to turn into a levy/garnishment we got him the funds he needed to pay Uncle Sam and be done with it for good.
7. Preparing for a busy season in North Carolina
Highly seasonal businesses have to take extra care during slow seasons to maintain the cash flow to stay current on bills in addition to planning in advance with ample product and personnel when the busy season hits.
Landscaping is slow in the Carolinas between the months of November and February, so when a landscaper in North Carolina requested $50,000 to help with the upcoming busy season, we got them the funds they needed to keep their business running smoothly.
8. Emergency truck repairs in Texas
A trucking company without functioning trucks is dead in the water.
That's why when a Texas-based trucking company applied with us we got them the $40,000 they needed for emergency truck repairs to keep their trucks on the road.
9. Emergency moving expenses in California
If you've ever had the unfortunate pleasure of dealing with an insurance incident you know how much of a pain insurers make it to get your payout.
For as much work as they do to get your money they make it very difficult to get you your money when it's time to collect in the event of a claim.
That's what one IT company in California experienced when their facility burned down in a fire– and all their product with it.
They were told it would take at least 60 days to get their payout, which was far too long if they hoped to keep the business running between then.
We got them the $100,000 they needed for emergency moving expenses– in just 48 hours.
10. Taking care of new hires in Indiana
New hires tend to be inconvenient for several reasons. As much as you might dream of finding that perfect person who is ready to go from day 1, it just doesn't happen.
New hires require training and it often takes time before that new hire can match what the previous employee was doing. All of these things mean a new hire can cost quite a bit.
However, forgoing that new hire and making preexisting employees pick up the slack can cost you far more money over the long run, so the alternative is rarely preferable.
That's why when an Indiana-based marketing company contacted us after their senior designer quit unexpectedly, we got them the $15,000 they needed to hire and train a new graphic designer.
Latest posts by Excel Capital (see all)