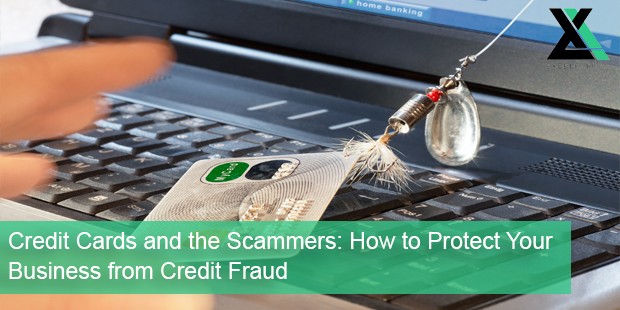 Your goal as a business owner is to create and maintain a loyal clientele base. A data breach or personal information theft can cause your customers to lose trust and you to lose their business for good. It's become unbelievably easy for identity theft to happen, and it is your responsibility as a business owner to help prevent it. Here are some tips on how to curb yours and your customers' risk.
Free WiFi isn't always free
You may want to give that open wifi network a second thought before you decide to join it. Using sniffer software or a rogue wifi hotspot, scammers are able to grab bank data, passwords, and credit card details. The same network that can give you access to your Instagram and work emails can also give hackers access to your sensitive information and cost you big time. Providing your customers with a password protected network can help minimize risk.
If it looks suspect, be suspicious
We live in a time where purchases are paid for primarily with plastic. Unfortunately, people have ways to take advantage this fact. Educate yourself and your staff about the signs of possible tampering like the card slots being discolored or crooked.  Also, be on the lookout for small pinhole cameras near the pin keypad or if the card slot is a different color or quality from the rest of the machine. If you suspect that your POS device has been tampered with, exercise caution and contact your merchant services provider.  
Paperless protects the environment and your credit
If you insist on keeping paper statements, make sure to shred them. Believe it or not, there are still people out there who dumpster dive on the off chance they will find someone's personal information. Properly disposing business records can save your business and reputation. Remember: One man's trash is another man's treasure–in this case, identity.
Credit reports are not infallible
Equifax, Experian, and Trans Union are the three credit reporting agencies. According to a 2013 Federal Trade Commission report, approximately 1 in 20 consumers have errors on their credit reports.  Pulling your credit report regularly to make sure you are in good standing is always a good idea, and checking for discrepancies can save you some serious coin when it comes to paying for insurance and business loans. Your score can also vary between each agency so it's important that you check all three. You are entitled to at least one free credit report every year so take advantage!
If you find yourself unable to get the working capital you need due to credit issues, Excel Capital Management can help. We provide alternative financing solutions when traditional funding isn't an option. There is no minimum credit score needed to qualify, collateral is not required to secure financing, and we work hard to quickly get you the money you need.
Latest posts by Excel Capital (see all)