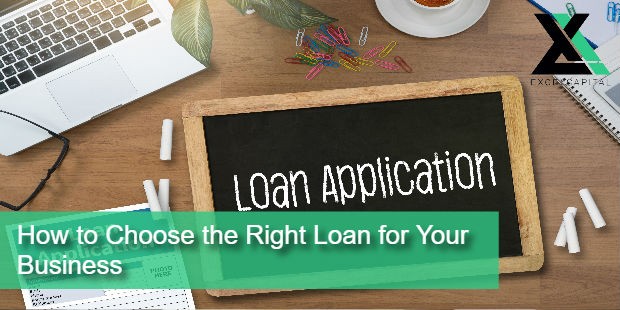 Choosing the right loan for your business can be a daunting task for any business owner. Obtaining a loan is often essential when financing a small business and play a part in shaping your business into a long-lasting company. Since this is a very important decision, there are some questions you should ask yourself before proceeding including what are you going to use the money for and when do you need it?
Are you borrowing money to fill gaps in payroll or to catch up on late bills? Too many times, business owners wait until they're in dire straits to find a solution. While alternative lending can be that last minute answer to your business' financial problems, it can serve as more than just a last-ditched effort. Expansion, hiring new staff, renovation and updating equipment are just some of the ways you can put your funding to good use.
How much you need is another important factor. While you may be seeking a loan to cover a short-term or emergency expense, check to see if there are any other expenses that you may need extra working capital for in the near future. Taking out a loan that is way too small isn't helpful but you should also have realistic expectations about the amount of money you are looking to borrow. The following are just a few of the many financial solutions available for your business:
Merchant Cash Advance: Short-term financing transactions that are collected through a set percentage of your visa and mastercard sales  that are accepted at your place of business. Probably the most common term used in the industry. These do not have a set repayment schedule and are based on the volume of your businesses credit card processing sales. These are usually only guaranteed by the future sales of your business.
ACH Advance: A form of a merchant cash advance that is repaid on a daily basis by direct ACH debits rather than a merchant account. These are still a purchase of receivables and the amount debited via ach are determined by the amount of credit card processing sales  that are batched out the previous day.
ACH Loan Products: These have a fixed repayment schedule that is paid either daily, weekly or monthly. These products are catered to industries that do not accept credit cards and need a fixed payment.
Equipment Financing: A type of loan or extension of credit to a business, with the purpose of helping the business acquire new equipment. Equipment Financing Extends only the capital needed to purchase a specific piece of equipment and is most commonly written as a lease.
Term Loans: A loan that is backed by a bank for an exact amount that has a specified repayment timetable and  interest rate that are adjusted accordingly. Terms mature between 1 and 10 years.
For more information about what Excel Capital Management can do for you, visit our Solutions page or call 877-880-8086 to speak to one of our financial specialists.
Latest posts by Excel Capital (see all)