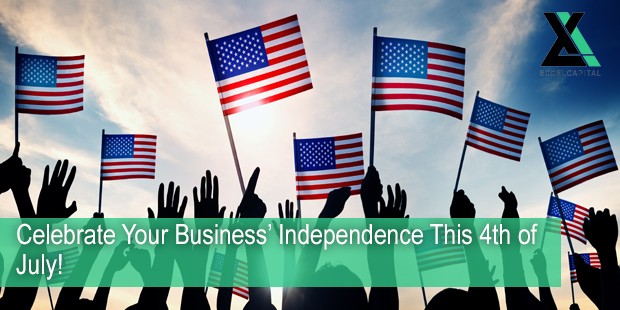 As we celebrate our Independence Day, many businesses (including us here at ECM), are taking the day to light up the grill with family and friends, go to carnivals, and watch fireworks. Take this day to reflect on the reasons why you decided to claim your own independence by starting your own business.
The Fourth of July marks the day the United States of America gained its independence from Great Britain. The grit shown by those who fought for our sovereignty and the principles set by our founding fathers laid the foundation for the American Dream–the idea that anyone can succeed with hard work and tenacity. This ethos of prosperity through persistence sums up the spirit of small business owners.  
Unlike many who simply dream of a day when they would be their own boss, you put in the hard work and long hours to make your vision a reality. According to the U.S. Small Business Administration, approximately 28 million Americans have taken the plunge and became entrepreneurs. Some people start their own business because there is a need they feel isn't being filled in the market, want to improve the system in place, or feel that they can run their business better than what they experienced as employees at other businesses. Small businesses provide around 55% of all the jobs in the U.S.
Deciding to pursuing a passion or utilize a talent can be rewarding. You can create a company culture that aligns with your vision and hire the right people to support it and help your company flourish. In spite of the stressful moments and times when business is slow, remember that you've persevered. Whether you've become an entrepreneur because of desire or necessity, Excel Capital Management celebrates you this Independence Day.
Latest posts by Excel Capital (see all)