How A Merchant Loan Helped This Doctor Get His Practice On Track!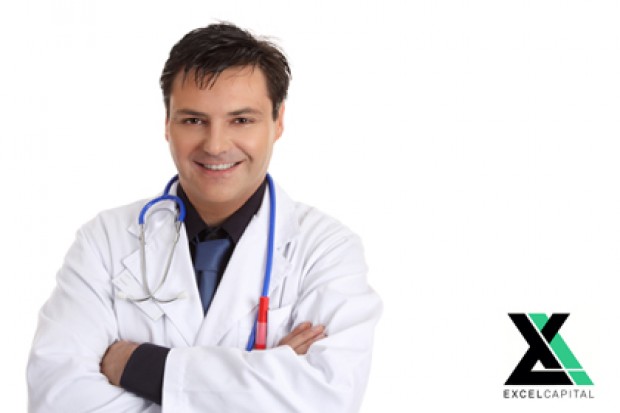 Dr. Kevin McDonnell, an up and coming OBGYN had recently completed medical school and his residency at a local Philadelphia, PA hospital. Still bogged down by hefty student loan payments years after his graduation was preventing him getting his newly opened practice up and running the way he wanted. The lack of money and resources he needed for advertising his practice meant no patients which, in turn, meant no revenue. No revenue prevented Dr. McDonnell from hiring additional office staff, nurses, and doctors. He was drowning in both personal and business debt and didn't know where to turn.
After speaking with a fellow doctor in the area, Dr. McDonnell decided to look into acquiring working capital to grow the business. Because he knew the stresses of student loans all too well, the doctor just couldn't bare the task of taking out a traditional bank loan. Instead, he decided to research the alternative funding industry, specifically a Merchant Loan. Dr. McDonnell took the advice of his fellow doctor and contacted Excel Capital Management. He quickly felt at ease, working with a helpful funding specialist and only having to provide minimal documentation. The fact that no collateral or minimum credit score was required only made his life even easier. Finally, there was hope!
Within 2 business days, Dr. McDonnell was approved for a $124,000 Merchant Loan! He still had to pay off his personal student loan debt, but the Excel Capital Management team members were like friends. No harassing phone calls or emails regarding payments. Within a few weeks, Dr. McDonnell was able to use the funds for advertising his practice, hiring office employees and nurses, and he brought three more doctors on board. The working capital he received not only helped Dr. McDonnell generate revenue to catch up on personal bills, it also helped his practice to grow and prosper!
Click here to read more Excel Capital Management Success Stories
*All Case Studies are based on real businesses Excel Capital Management has funded. The names of our clients and their businesses have been changed to protect their privacy.*