How A Loan Consolidation Helped This Mechanic Get Back On Track!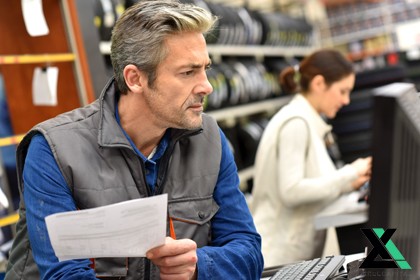 Çetin Tataroglu, an automobile mechanic based in Brooklyn, New York was in a dire situation. His business, a staple in his town of Sheepshead Bay, was struggling to keep up with the growth of the business, and needed to purchase new equipment and supplies to work on the increasing number of jobs he was receiving due to the closure of his biggest competitor across the street. He needed working capital, and needed it fast! He and his wife, the co-owner of Tataroglu Repair, spent countless hours each day and night trying to figure out how to get the funds to fuel the growth occurring at his auto repair shop.
Left with nowhere to turn, Mr. Tataroglu called one of Excel Capital Management's funding specialists to inquire about getting a Business Loan. What made this case special was the fact that he already had three concurrent loans outstanding – between those existing loans with other lenders Mr Tataroglu was paying just under $35,000.00 a month (over 20 percent of gross revenue)! Having to pay this debt along with the need to increase his bays and lifts totaling approximately $75,000 made getting ahead nearly impossible.
After supplying the funding specialist with our simple one page application and four months of recent bank statements along with his recent tax return, Excel was able to offer Mr. Tataroglu a Merchant Loan Consolidation – combining the 3 debts into one and stretching the payback term to 21 months reducing his monthly debt obligations to $11,500 (over a 66% reduction in cash flow stress). This was a whole lot less than the thousands he was paying before! Because of this consolidation, Mr. Tataroglu was able to net a difference of $95,000.00 allowing him to save money and have additional working capital! A true Excel Capital Management Success Story!


Click here to read more Excel Capital Management Success Stories 

*All Case Studies are based on real businesses Excel Capital Management has funded. The names of our clients and their businesses have been changed to protect their privacy.*