How This Barber Shop Owner Got a Quick Business Loan For Improvements in under 24 hours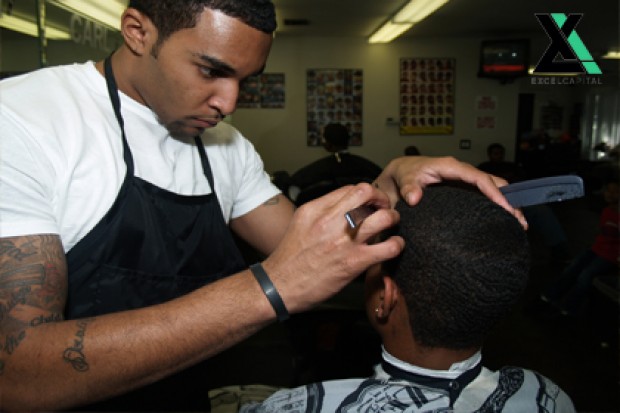 Joseph Ruiz, a 28 year-old barber shop owner from Baltimore, MD came to Excel Capital Management for a business loan for improvements after hearing about the success of a fellow barber who took an unsecured business loan when he had an emergency and was able to get funding in less than 24 hours.
Joseph's barbershop had gotten some recent media attention and quickly growing. Although this seems like a great thing, Joseph needed a quick business loan for improvements to be able to keep up with the growth and take care of all the customers he was not prepared for.
Joseph had set his sights on purchasing more barbering chairs and products. Having already done the necessary research, Joseph placed a quick call to a funding specialist at Excel, provided her with four months of recent bank and credit card processing statements, and a simple, one-page application.
Joseph went on about his business and left the work to his funding specialist. After only two business days, she called him with the great news! Joseph had been approved for a $25,000.00 Unsecured business loan!
He was ecstatic that he was able to get the business loan for improvements within his deadline and took the offer, and was funded the very next day. All Joseph had to do was provide a few pieces of additional paperwork and sign the closing contracts and the funds were immediately available.  
The very next day, Joseph was using the working capital efficiently to purchase new barbering chairs, styling products, and he even had some funds left over to advertise his business locally.
Better yet, Since a Merchant Cash Advance is a short-term financing transaction with payments collected through a set percentage of a business' Visa and MasterCard sales, Joseph was able to focus solely on his business rather than making hefty payments. Another Excel Capital Management Success Story!

Are you a hair salon or barbershop owner, check out our latest blog: Alternative Funding Solutions for Hair Salon and Barber Shop Owners 
Click here to read more Excel Capital Management Success Stories
*All Case Studies are based on real businesses Excel Capital Management has funded. The names of our clients and their businesses have been changed to protect their privacy.*