How An ACH Advance Gave A Small Business Owner The Funds To Buy Inventory For Her Flower Shop (after only being open for 6 months)!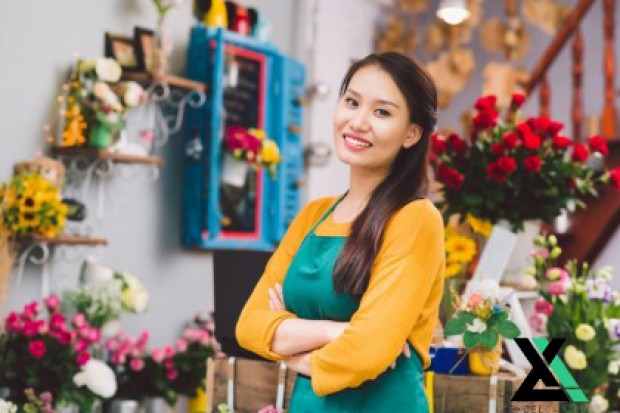 Jenny Nguyen, a small flower shop owner from Worcester, MA had been in business for only six months when she came across the opportunity to buy a large amount of inventory for Valentine's Day. By only being in a startup stage, she was offered a chance to buy roses for cents on the dollar from her vendor. Having only been in business for six months and starting the business with some money she had saved when she was working as a waitress, she was left in a tough predicament. She could either continue buying inventory on a case by case basis or buy in bulk and sell for higher markup. Choosing the latter, she needed funding fast.
Jenny had heard from other flowers shop owners that banks were giving them a hard time because of their requests for a large amount of capital and stringent documentation requirements. Furthermore, Ms. Nguyens credit wasn't in the best shape due to a recent divorce. After doing some research and asking around, Ms. Nguyen learned about ACH Advances and Merchant Cash Advances. She quickly learned that there was hope in getting the capital she needed in the timeframe she needed it in!
After going online and searching for "loans for flower shops with bad credit" on Google, Excel Capital Management popped up. Ms. Nguyen quickly applied for funding from Excel Capital Management and a few other alternative lending companies. She was quickly offered an ACH Advance.
Considerably more expensive than a bank loan, but not having many other options, Jenny was offered an ACH Advance with a fixed daily payment within 48 hours. After ultimately receiving offers from three different companies, Jenny settled on working with Excel Capital Management.  Excel offered $10,000 in cash, with $12,900 needing to be paid back in total – saving her over $600 compared to what the other companies were offering. In the end, Jenny received funding within two days and was able to purchase the inventory she needed in time for Valentine's Day!
Click here to read more Excel Capital Management Success Stories 
*All Case Studies are based on real businesses Excel Capital Management has funded. The names of our clients and their businesses have been changed to protect their privacy.*