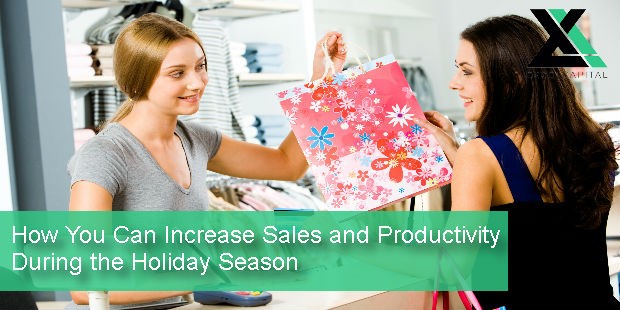 Halloween has passed and we are officially in the holiday season. If you haven't already, now is the time to begin prepping for the your business for the inevitable holiday rush. Even though some shoppers started holiday sale searching since as early as July, it's not too late to get into the game. These are some tips to help you get through the holidays and come out on top!
Sales and Advertising Ideas
Good business is all about building relationships. Connect with your customers by offering seasonal promotions and post holiday-themed content on your website and social media. The more fun and creative, the better!
Seasonal Hiring
As discussed in our previous post, ……, you should consider hiring additional staff to meet the high sales volume. Be sure to spend the extra time training your new staff members and teaching them how them how to provide excellent customer service. Nothing is worse than leaving your new team members unprepared during what turns out to be the busiest season of the year for most businesses.
Rally The Troops
In addition to training seasonal employees, you want to make sure that your current team will be ready for the rush. One way to do this is to have a brief team meeting. Actively listen and take stock of any suggestions and concerns they may have and take steps to make those changes. You're in for a rough ride of your team is disgruntled and ununited.
Inventory Management
During this time of year most businesses increase their inventory to meet the higher demands. If you haven't done so throughout the rest of the year, it is crucial that you take a look at your inventory.  Keep records of what you have and what you may need. Luckily, it's never too late to get organized. By keeping track of items that sell, don't sell, or sell out you are able to learn from your mistakes and better prepare yourself for next year.
Get Into The Holiday Spirit
Find ways to support or get involved in any holiday events within your community. You can sponsor an organization, volunteer at an event or create a new holiday tradition and host one yourself! The main goal is to keep your face and company's brand visible. Let your community know that you are there and want to celebrate with them.
Latest posts by Excel Capital (see all)