What Business Owners Should Know Before You Posting About the Olympics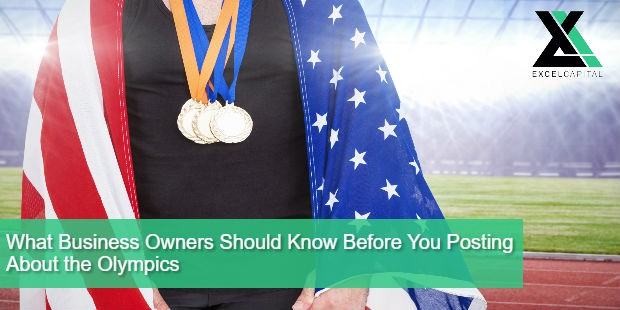 The summer Olympics is upon us once again. Every two years, world class athletes showcase their talents in hopes of unifying the global community. During those 17 days the each country comes together to show pride and root for their home team. As a business owner you may want to join in on the fun by tweeting,  sharing a message, or running Olympic-related specials. Before you do that, did you know you can trademark a hashtag?
According to the Team USA official website, Team USA doesn't receive funding from the government to send their competitors to the Olympics or Paralympics. As a result, The US Olympic Committee has been given the exclusive rights to how game-related trademarks and terminology are used in the United States. In the past, the law covered pictures of the Olympic Rings and any variations, and terms like "Olympian" and  "Go for the gold." This year, the USOC has added a couple other items to their long list of prohibitions. Companies that are not official sponsors of the games are banned from using hashtags like #TeamUSA, #RoadtoRio, or  #Rio2016. In addition, the USOC has put a stop to non-sponsors sharing or reposting any materials from the Olympic games this year. That means no retweeting or sharing photos in support of Team USA, announcing final scores, or posting messages congratulating athletes. While the trademark law does ensure that Team USA has the funds to compete, it leaves small businesses that don't have the money to become an official sponsor in a tight spot. Our advice is to tweet carefully. Maybe use hashtags like #TheBigEventInBrazil or  #TheGamesThatMustNotBeNamed.
Latest posts by Excel Capital (see all)