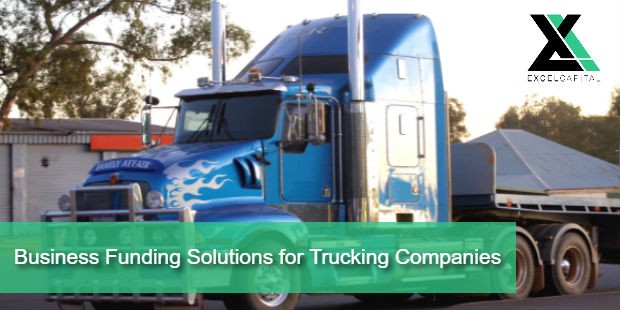 Small Business Loans for Truckers: What Are Your Options?
No matter what industry they operate in, all business owners come to a point over their business' life cycle where they may need some additional working capital. Commercial trucking companies are no different, however, like everyone else, acquiring the financing they need can be quite difficult at times. Trucking companies tend to have a hard time with obtaining financing through traditional lending channels. They are considered high risk for a few reasons, including:
Globalizations

Pricing Powers

Payments coming in at 30, 60, and 90 days after job completion

Demand for Trucking

Fuel Cost Increases

Driver Shortages
Aside from the above, it's still hard to obtain the financing through a traditional lender for other reasons. As mentioned in our recent blog, "3 Reasons Why Business Loan Application Get Declined By Traditional Lenders,"  commercial trucking business owners may be hit with a decline due to having no personal collateral to pledge, poor credit, no credit, low cash flow, and more. Rest assured, though, there are still funding options available.
What Can The Capital Be Used For?
The great thing about these commercial truck financing options is that the capital obtained after funding can be used for anything as long as it pertains to the trucking business. Here are a few popular uses:
Inventory & Equipment Purchases

Unforeseen Circumstances

New Locations

Employee Training & New Hires

Various Business Expenses

Delayed vendor payments
Before You Apply, Ask Yourself a Few Questions & Do Your Research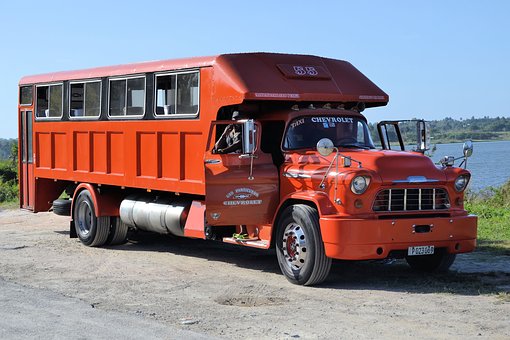 Identify Your Business' Needs – First things first, why does your business need a loan in the first place? Sit down with your core staff members, financial advisors, or simply yourself to determine your business' needs and how a quick business loan could help. Do you need to purchase inventory, hire additional staff, catch up on bills? Having a plan of execution once the loan is acquired is essential for success, as well as a plan for paying the loan back.
Do the Due Diligence – You may hear the phrase, "do the due diligence" a lot when researching quick business loans. In simpler terms, this means doing the necessary research before applying and accepting an offer with a lender. There are thousands of lenders and brokers out there – traditional and alternative. Don't take everything at face value. Learn as much as you can about each lender you are interested in, compare pricing, read reviews, ask questions, and follow your gut if something just doesn't seem right. You have the right to protect yourself and your business. The last thing you want to do is put your business in more of a financial bind or have setbacks. Research and knowledge is key. Do your due diligence.
Choose the Best Quick Business Loan Option – Maybe you did this when identifying why your business needs a quick business loan, but it's a good idea to confirm again the type of loan product your business truly needs. Speak with your chosen lender to go over all of your options and get a better understanding of each financing option and how everything works.
Find Out What's Needed To Qualify and Apply – All lenders have different business loan qualification guidelines. Depending on your business' financial standing the amount of money you are looking to obtain, the documentation needed to be presented with an approval will vary. It is a good idea to at least have your last six months of business bank and credit card processing statements available, as well as additional financial documents like P&L and Balance Sheets and tax returns easily accessible.
The Application, Approval and Funding Process
The great thing about the commercial truck financing options is that the application, approval, and funding process is quick and simple. Generally, lenders that provide these financing options only require a simple, one-page application, four months of recent business bank statements, and four months of business credit card processing statements to get started. Once these pieces of documentation (and maybe a few others) are received, you can be presented with an approval and funded in as little at three business days!
Whether your business operates in logistics, freight, commercial, long-haul, or short-haul, running a successful trucking company takes hard work! The trucking business is a very competitive one, and being able to stay ahead of the game is important in ensuring your success. Driver shortages, fuel costs, product demand, and more is a constant factor, and sometimes additional working capital is needed to help with these issues. Not to mention, most trucking companies receive payment from vendors 30, 60, or even 90 days after a job is completed. Additionally, your business may need to train its employees on how to operate new trucks and equipment.  There is no doubt that your business may need additional working capital to help with these issue when times are good or bad.
Here are a few popular funding solutions that can be your trucking business operating smoothly!
APPLY NOW to learn what kind of funding your trucking business qualifies for, and check out our recent Success Story on how one of these great funding solutions helped a trucking business owner out during a time of need.