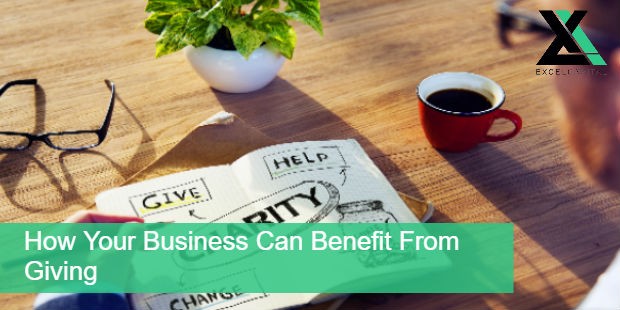 In the recent decade, there has been a shift in business. Customers expect a greater amount of transparency and in addition to liking the quality of  products or services, consumers also want to know that the companies they support share similar values.
You'll find that giving back is good for your own well-being, but it's also good for business. As a small business owner, you are in a unique position. Not only do you the ability to control the direction your company is headed in, you also have the ability to work for closely with your employees to ensure your vision is realized. The hands-on approach that entrepreneurs typically use on a daily basis can be translated to giving back and volunteering. Whether it's with time, products or money, you have an opportunity to enrich and engage the community that you serve. The year is filled with commemorative holidays and awareness days and months for different causes to become involved with.
Getting your company involved with a charitable organization is a great way to improve employee morale. Volunteering can serve as a team building activity and help build relationships with your staff. It's also a great way to network and advertise. Becoming involved will allow you to come in connect with community leaders and get your business' name out there though word of mouth and events typically allow you to display you logo and/or products if you sponsor. Another benefit of supporting a charity is being able to get a charitable donation tax deduction. Sponsorship of charities or events, donating products, services and cash donations are typically tax deductible. People love to hear about companies that strive to do good. Not only does supporting a local cause or organization help the community, it can also have a positive impact on your business.
Latest posts by Excel Capital (see all)