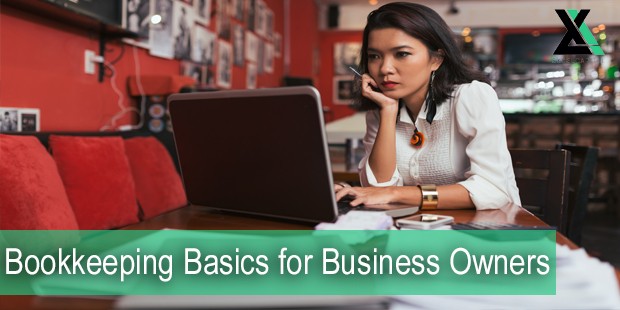 Bookkeeping is an important facet of running a business. Unfortunately, it tends to be something many small business owners let falls by the wayside. We get it—keeping track of expenses and organizing receipts isn't fun. It is, however, something that if done regularly will save you tears and headaches come tax season. Here are some bookkeeping tips to help keep you on track throughout the year:
Hire a Good Advisor
Having a professional at your disposal who can offer help and advice is invaluable. An accountant can develop a financial plan for your business and show you the ins and outs of your business.
Don't Mix Business with Pleasure
The urge to use one bank account as both business and personal is really strong, especially during the first few years of business. Keeping separate checking accounts helps make tax season run smoothly and protect you from getting audited by the IRS.
86 the 80's by Nixing Paper Ledgers and Spreadsheets
It's okay to keep paper records or spreadsheets as backups of your files but there is no reason to use them as your only bookkeeping methods. Both are prone to calculation errors, and spreadsheets creates other issues including formula mistakes and moving content into the wrong cells. The best alternative is using accounting software like QuickBooks, Xero, and Less Accounting to name a few. These programs make bookkeeping simple by saving time with data entry, syncing with your bank account, and allowing you to easily correct errors by tracking your account details.
Reconcile Your Differences
Bank reconciliation ensures that the record you keep of all of your business's deposits, withdrawals, fees, and checks match the bank's records. Doing this at least once a month will make the task of finding and correcting mistakes more manageable.


Make a Set Time to Review Your Finances
It's really easy to fall into the trap of "I'll take care of it later." Once "later" comes you end up with a mountain of records to sort.  Not only will setting aside time regularly to take care of your books help with organization, it will also give you an idea of your business' financial situation and the changes that need to be made.
Latest posts by Excel Capital (see all)