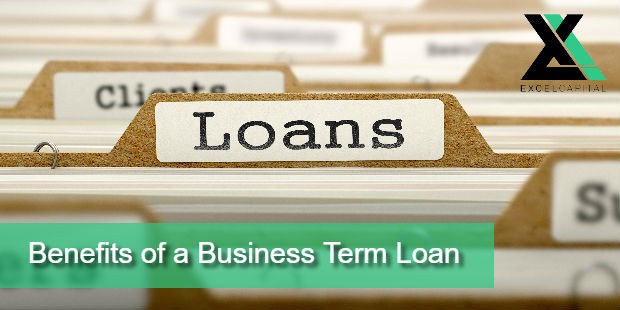 Term loans can quickly provide a business with a large amount of working capital, come with a variety of advantages, and is one of the most common types of funding sought out by small business owners. Term loans have a variety of advantages, and can be used for hiring new employees, opening a new location, investing in new equipment, or buying a vehicle, or expand production or services.

Based on their length, term loans are best for financing a business' long-term growth, but can also be used to fill immediate needs. Short-Term loans don't require a lot of paperwork, funds quickly, and can be used for almost any business purpose. Short-term loans are perfect for purchasing inventory, filling gaps between accounts payable and receivable, as well as any emergency repair or maintenance expenses that may pop up. A medium-term loan allows you to borrow money and pay it back within a fixed term at a set interest rate. Below are some of the benefits of term loans.
Alternative lenders provide a simple and streamlined application process.The only documents you need to begin the application process is a one-page application, four months of bank statements, and credit card statements if your business processes them. Applicants know within two days to one week whether the loan has been approved. Once the loan is approved, funding will occur within the week. Term loans also allow borrowers to use their funds in other areas like hiring new staff,  The business' and business owners' credit scores also play a role in the terms and flexibility of the loan.
Term loans can also help boost a business and business owner's credit score.The loan can be used as an example of creditworthiness, which will make it easier to receive other loans in the future. By repaying a term loan on time and according to the terms outlined in the agreement, the business will be able to improve its credit score.
Excel Capital Management is here to provide you with all of your working capital needs. Take a look at our Solutions page to see what kind of funding solutions we offer and APPLY NOW!
Latest posts by Excel Capital (see all)