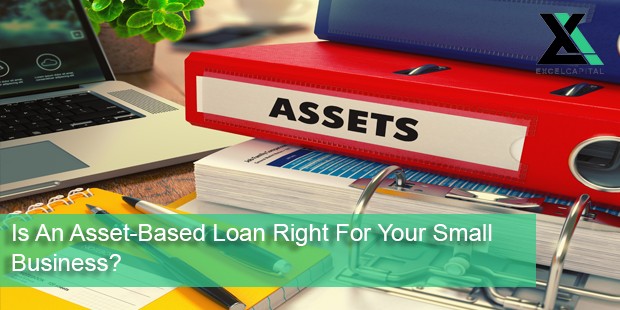 In the past decade, there has been a growing trend in small business owners applying for working capital. Along with this trend, thousands of small business owners choose to reach out for capital from alternative lenders rather than traditional banks. This is quite understandable considering the long and tedious process of applying for capital via a traditional bank. Unlike big banks, alternative lenders typically only require a simple application, four months of recent business bank statements, and four months of recent credit card statements in order to present a business owner with an approval in a matter of days. Forget piles of paperwork and weeks to receive an approval, or in many cases, a decline.
Aside from the many alternative financing solutions alternative lenders provide to small business owners such as the Merchant Cash Advance, Unsecured Business Loans, Receivables Financing, Bad Credit Business Loans, and more, we are going to focus on the growing popularity of Asset-Based Loans. Even thriving businesses are recognizing that they could benefit from an influx of cash, and these types of loans could be the answer to their problems. Asset-Based Loans are a viable alternative to bank loans when it comes to providing small businesses with the necessary capital to grow and expand. These financing products are a great solution for businesses that may be under-capitalized, growing rapidly, highly leveraged, or in the middle of a turnaround. Asset-Based Loans have proven to be a great source of a cash infusion needed to prevent a business' growth and expansion from coming to a standstill, or in most cases, getting over a financial hurdle.  
Using your business' assets (typically inventory and accounts receivable) can be the key to the cash flow your business needs for inventory, equipment, new hires, employee training, or just about any other business need that you may encounter. In short, an Asset-Based Loan means you are borrowing against your future business income, therefore gaining access to that revenue sooner rather than later. As long as your business has a decent reporting system, good financial statements, products or services that are regularly sold, and customers that pay on a regular basis, securing as Asset-Based Loan should be fairly easy. Not to mention, Asset-Based Loans are far superior to traditional bank loans for the recents mentioned above, but also because they have low interest rates and can be obtained much faster. Regular fixed payments are an added benefit meaning you won't have to worry about being bogged down by worry, stress, fees, and unmanageable debt. So, let's a take a closer look on how it all works. It's simple.
What Kinds of Businesses Qualify for an Asset-Based Loan?
The business can not be in any legal, tax, or accounting trouble. These troubles can restrict the assets.
Your  lender will do their due diligence to determine how much your business qualifies for. They will calculate the value of your collateral, review business financial statements, perform an on site inspection, and any other necessary investigation to determine if an Asset-Based Loan is appropriate and manageable. The process is fairly quick and easy and usually happens in a matter of days rather than weeks as with traditional banks.
What Assets Count as Collateral and How Large of an Asset-Based Loan Can Your Business Be Approved For?
Accounts receivable is the main type of collateral used to obtain an Asset-Based Loan. Other forms of collateral such as equipment, real estate, inventory, and more can be used depending on the alternative lender's restrictions and requirements.
The Asset-Based Loan amount you are approved for is determined by the value of your collateral/assets. Businesses can generally borrow 75% – 85% of the value of their accounts receivable. If the collateral a business puts up is equipment or inventory, they can generally borrow 50% of the value.
Most businesses are approved for an Asset-Based Loan in the amount of $500,000, and this number can exceed well into millions of dollars. Alternative lenders offer far lower interest rates than traditional banks, however, these numbers vary depending on the lender.
An Asset-Based Loan may be the solution your business needs to continue to grow and expand! For more information on Asset-Based Loans and other alternative financing options for your business, check out Excel Capital Management's Solutions page. To learn what you qualify for and to receive a free quote, contact one of our funding specialists today at: 877-880-8086.
Latest posts by Excel Capital (see all)