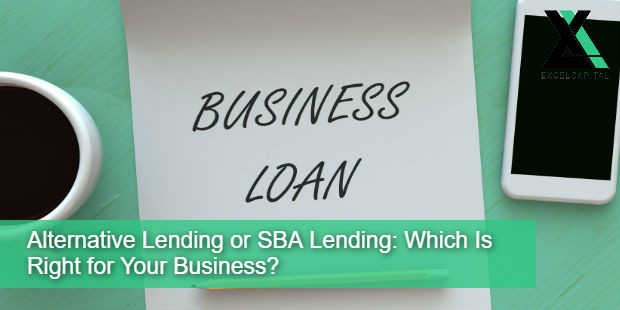 There comes a time for every small business owner where they have to think about the following question: How do I expand my business? You may want to hire more staff to man your growing business, upgrade equipment, purchase new inventory, or renovate offices. You may even be seeking funds to help with payroll or staying current on your debt payments.
SBA Loan
SBA, which stands for Small Business Administration, provides entrepreneurial development programs, government contracting, and financial support to small businesses. One of the main things the SBA is known for is their ability to provide small business with access to working capital; "SBA provides small businesses with an array of financing for small businesses from the smallest needs in microlending – to substantial debt and equity investment capital (venture capital)." Through the SBA, small business owners have access to loans with longer terms and smaller payments which can make costs more affordable. The SBA has several loan programs available to small business owners including the 7(a) Loan which is the most popular. The 7(a) loan can be used for many different business purposes like expansion and daily operations.
Traditional Term Loan
A traditional term loan is one where you borrow money and pay it back within a fixed term at a set interest rate. This type of loan allows  you to  build your credit and you will have a steady daily, weekly, or monthly payments. The drawback is that they come with less flexible terms and rates and may charge a penalty if you pay your loan off early.
Whether you apply for a traditional term or a SBA loan, you may be faced with a time consuming application and funding  and can require a lengthy list of documentation. Depending on where you borrow from, it can take several weeks or months to complete the application process, and once you're funded your contract can include terms that aren't as flexible as financial options.
Although it may vary depending on the bank you receive your loan from, both traditional financial institutions and the SBA require a lengthy list of paperwork during the application process. Some of these include a balance sheet, profit and loss (P&L) sheet, bank statements, a business overview, income tax returns, accounts payable and receivable, business license, and articles of incorporation. In addition to those documents, you will also need to put up collateral. Your personal credit history will be taken into consideration as well. As we discussed previously in Personal Doesn't Mean Private: How Your Personal Credit Can Affect Your Business, your options become limited and you could be subject to unfavorable interest rates and terms if your FICO is below 700.
When you as a business owner decide it's time to grow and need to secure capital there are many forms of it available. For information on alternative financing solutions and how Excel Capital Management can help, check out our Solutions page or: Apply Now!
Latest posts by Excel Capital (see all)