Alternative Lending as a Funding Option for Native American Entrepreneurs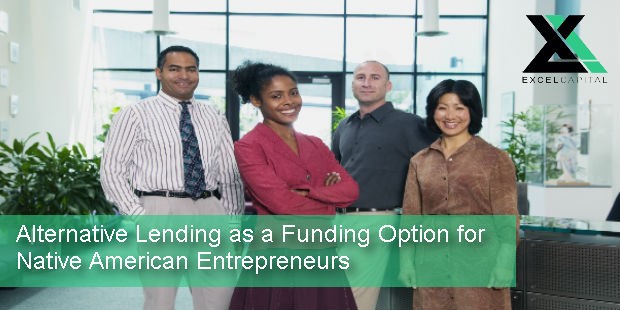 In addition to being the beginning of the holiday season, November is also Native American and Alaska Native Heritage Month. According to the National Congress of American Indians (NCAI),  "Heritage Month is an opportune time to educate the general public about tribes, to raise a general awareness about the unique challenges Native people have faced both historically and in the present, and the ways in which tribal citizens have worked to conquer these challenges." This month we look to the past to learn about and acknowledge the rich history and traditions, and look to the present to celebrate the traditions and diverse cultures as well as the contributions Native Americans have made in this country.
This also includes the contributions made by Native American and Alaska Native small business owners. Native entrepreneurship helps with economic growth and visibility as well as help combat some of the  unique obstacles they may face.These include being isolated geographically, not having collateral that many traditional business loans require, and finding additional funding needed for expansion or renovation. The good news is that there are funding opportunities available. Excel Capital Management provides small business owners with the tools needed to improve their business and community as a whole.The majority of our funding solutions require no collateral or personal guarantee, and your personal credit score is not affected. The only documentation required to start the funding process is a simple one-page application, four months of recent business bank statements, and four months of recent credit card processing statements (if your business accepts credit cards) to present business owners with an offer and funding in a matter of days! Visit our Solutions page to find out about the alternative funding solutions we have to offer or our loan form to Apply Now!
Latest posts by Excel Capital (see all)