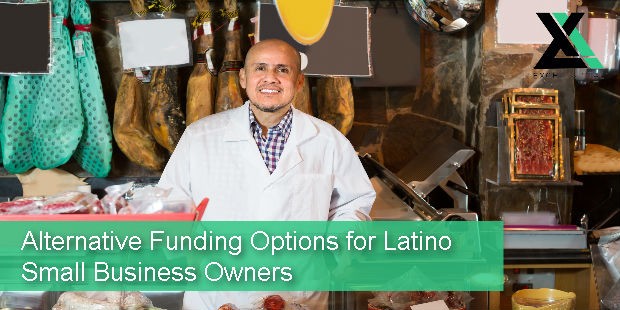 Of all the businesses in the United States, Latino-owned businesses make up over 2 million of them, however, as mentioned in our recent Success Story: How A Merchant Cash Advance Helped These Venezuelan Business Owners Expand To The U.S.!, and David Kiger's article Minority Entrepreneurs Face Challenges in Business Development for business2community.com "The value of loans for minority-owned businesses is usually less than non-minority loans. For minority businesses with more than $500,000 in gross revenue, the average loan amount is $149,000. But non-minority business loans average $310,000, and the MBDA report says interest rates are often higher for minority business loans."  Latino business owners have had trouble receiving funding through a traditional bank, however, alternative financing companies, such as Excel Capital Management, can offer a few alternatives. Let's take a look at what they are!
Merchant Cash Advance
:

Short-term financing transactions that are collected through a set percentage of your Visa and MasterCard sales that are accepted at your place of business. Probably the most common term used in the industry. These do not have a set repayment schedule and are based on the volume of your businesses credit card processing sales. These are usually only guaranteed by the future sales of your business.
ACH Loan: These are a bit different than cash advances as they are considered loans and may have personal guarantees. They have a fixed repayment schedule that is paid either daily, weekly or monthly. These products are catered to industries that do not accept credit cards and need a fixed payment.
Term Loans
:

A loan that is backed by a bank for an exact amount that has a specified repayment timetable and
i
nterest rate that are adjusted accordingly. Terms mature between 1 and 10 years.
Business Lines of Credit: A rotating loan that gives business owners access to a fixed amount of money, which they can use day-to-day according to their need for cash. Interest is only paid on the amount of the advance actually used.
Equipment Financing: Any type of loan or extension of credit to a business, with the purpose of helping the business acquire new equipment. Equipment financing can take the form of a lease, SBA loan, and or not restricted to Merchant Cash Advances and ACH Loans.
To add to the benefits, almost all of these funding solutions require no collateral or personal guarantee, and your personal credit score is not affected. Majority of alternative lenders only require a simple one-page application,  four months of recent business bank statements, and four months of recent credit card processing statements (if your business accepts credit cards) to present business owners with an offer and funding in a matter of days! To learn more about these alternative funding solutions, visit our Solutions page or APPLY NOW!
Latest posts by Excel Capital (see all)