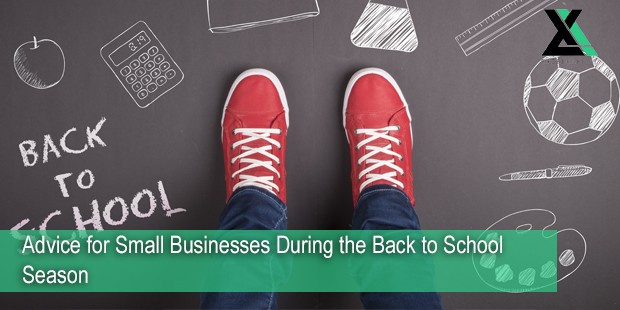 Summer is quickly winding down and that means we are approaching one of the biggest shopping seasons of the year—Back to School. Even though some parents relish the idea of sending their kids out of the house to school while others dread the jam-packed schedule of dropping kids off to extracurriculars that comes along with a new school year, everyone can get behind a good sale. If you haven't begun advertising your business' end of summer sales, now's the time to start.
Although social media has become the primary means getting the word out, but utilize all advertising avenues. Engage your followers on social media by running contests with the grand prize being your Back to School merch. In addition to posting ads and coupons on Facebook, Instagram, and sites like RetailMeNot, retailers can create a Pinterest board with your products and include links to your site. Don't be afraid to kick it old school! Paper coupons and taking out an ad in the Sunday newspaper are still the tried and true methods. If you're a car and auto parts dealer, have a sale on tires in preparation for the fall and winter months. Back to School season is the perfect time for hair salons and barbers to offer family packages. Restaurants can capitalize on the fact that people want to have end of summer gatherings with friends and family, and apparel stores can bank on students wanting to look their best on the first day of school.
The important thing is for your company is ready to make the most of the Back to School rush. While many businesses focus on appealing to school-age children, don't forget that teachers and college students are also going back to school. Your business should offer products or services that cater to their needs as well. Don't over think the type of promotion you choose. Remember, if you need help meeting your inventory needs during the Back to School season, Excel Capital Management is here for you.
Latest posts by Excel Capital (see all)