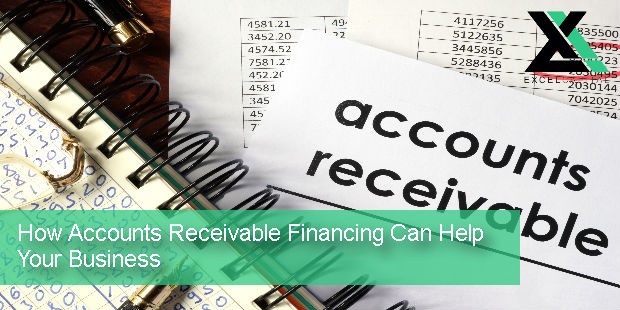 The standard practice for business-to-business sales is that one business receives that product or service and pays their balance on within a 30, 60, or 90 day term depending on the agreement. The business that provided the goods records the sale as revenue at the time of the sale. Once the  payment is received, the seller decreases the accounts receivable and increases cash. While this is a good way for businesses to keep their books, but can be problematic when cash is needed right away.
Accounts receivable financing, also known as factoring, solves that problem by providing cash immediately to the business by selling the receivable to a third party company. The company that buys or advances money on an outstanding debt, also known as factoring companies, usually advances money on receivables at 75 to 80 percent of the debt value. For example, if you have $150,000 in accounts receivables and they are current, the factoring company will advance funds on the debt for up to $120,000 (80 percent of the receivable).
There are a few drawbacks to this type of program.The minimum term is usually two to three years and can be renewed annually by the lender, it typically cost more than traditional bank loans, and interest is charged on the money borrowed.  Accounts Receivable Financing does however provide merchants with fast access to working capital, there is no minimum credit score requirement, and you do not require collateral to obtain funds. Once you receive the funds you immediately free up working capital. You can put the money towards any day-to-day operations–to pay bills, increase inventory, purchase equipment, or payroll.
Acquiring a loan from a bank or other traditional financial institutions can be a long and process that requires a lot of paperwork. To learn more about how Accounts Receivable Financing and other alternative finance solutions Excel Capital Management has to offer, visit our Products page or call 1-877-880-8086 to speak to one of our Accounts Specialists.
Latest posts by Excel Capital (see all)