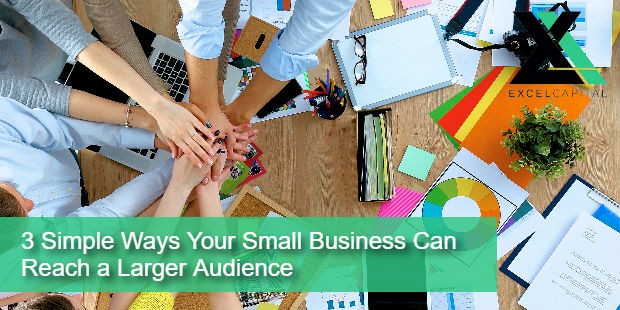 Running a small business, building a brand, and reaching your target audience is tough, but once you get into the swing of things, you can achieve great success! But what happens once you reach your ceiling? Naturally, you will want to strive for bigger and better, reach a larger target market, and compete with the big brands of your industry. Let's take a look at 3 simple ways your small business can reach a larger audience and have a prosperous 2017!
Upgrade Your Marketing & Advertising Plans
All small business owners should know the importance of having a great marketing and advertising plan in place. After that comes having the proper person, team, agency, or yourself putting this plan into action. Maybe these past few months or years, you've simply been focusing on print or web advertisements or maybe you've only focused on social media sites like Facebook and Twitter. Now is the time to take advantage of as many platforms as possible. It is important, however, to only use platforms that are manageable based on the size of your marketing team and platforms that make sense for your brand. Consider acquiring additional social media platforms, email marketing, video content, and more to reach more consumers. The possibilities are endless!
Consider Obtaining Partners & Affiliates
Sometimes you just need a bigger fish or simply a collaborator to get a fire burning. Networking and developing relationships with other brands and businesses to cultivate partnerships is a great idea if you want to reach a larger audience. Business partners and affiliates are common and a great way to establish trust within your industry. In turn, you will reach the audience of these partners and affiliates and continue to increase your own.
Develop an App or Online Store
These days, everyone is on the go and usually glued to their smartphone, tablet, or laptop. Consider developing an app for your business and/or an online store. Doing so will allow you to promote and sell your products and services internationally. You don't have to just stay local!
At Excel Capital Management, we know all small business needs are different, yet the main goal of all is to achieve business success and to be the top in their respective industry! We are here to help out with all of your working capital needs! Take a look at our funding Solutions page and APPLY NOW!
Latest posts by Excel Capital (see all)