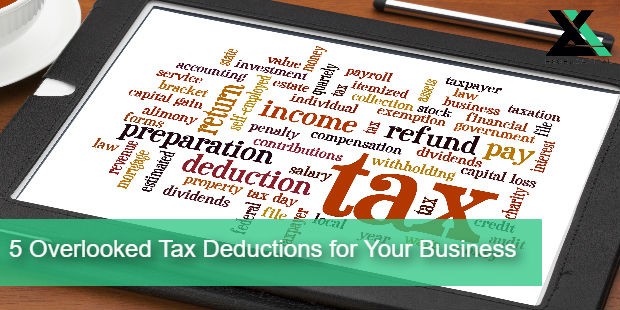 Each year, business owners miss hundreds or thousands of dollars worth of deductions when filing taxes. Many times they just aren't aware of the deductions available. The summer months are a perfect time to get ahead of the game and prepare yourself for tax season. Be sure to keep good records of all deductions you claim in case of an audit. Here are some of the tax deductions that are most commonly overlooked:
Consulting and Bank Fees
You are charged a fee for just about every product or service your business uses so why not take advantage? Document all fees you pay a lawyer, accountant, consultant or any other professional counsel. Fees accumulated from checking accounts and other bank services are also deductible.
Interest
Most owners know that equipment and software are writeoffs, but many don't know that if you use credit to purchase equipment the interest is also deductible.
Education
Classes, industry-related seminars, licenses, and association dues are all eligible deductions.
Postage
For businesses that need to ship products as well as those that still send mail that requires stamps, postage is another expense that should not be overlooked.
Bad Debts
Business debts and accounts receivable from customers you are unable to collect from are deductible. According to the IRS, bad debts are "created or acquired in your trade or business, or closely related to your trade or business when it became partly or totally worthless." This covers loans to employees, distributors, or clients that you have tried to collect for a reasonable amount of time.
Latest posts by Excel Capital (see all)