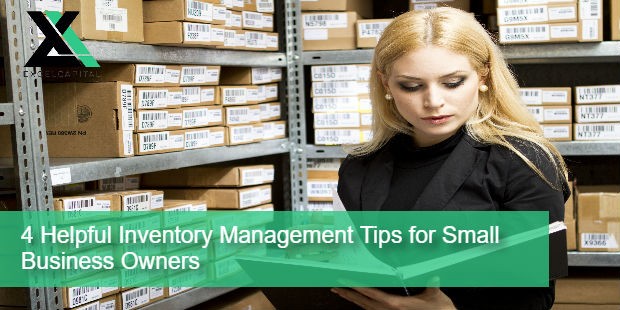 As tedious and stressful as it may be at times, properly managing your company's inventory is an essential part of running a successful business – and running it smoothly! Failing to be on top of your what inventory your business has, what it needs, and inventory purchase plans can lead to delays in orders and loss of customers overall. Here are a few tips on how to manage your business'  inventory easily and seamlessly.
Keep Track of What Kind of Products You Offer and Who Buys Them:
As a business owner, you should be the number one person who is aware of what products you sell, and the customer base that buys them. After you are aware, it is important for your management or top employees to be in the know as well in order to stay organized and on the same page. Keep track of what items you sell the most, what your customer demographic is, products that don't sell too well, and which months bring you the most sales. Once this information is analyzed and tracked, it will be easier to make appropriate inventory purchases in the future.
Use an Inventory Tracking and Purchasing System:
Having a system or software to keep track of your stock and what needs to be purchased will be extremely beneficial to you and your staff. Depending on the size of your company, you could create a simple checklist, Microsoft Excel spreadsheet, or even implement an inventory tracking software such as Fishbowl or FlowTrac. No matter what system you decide on, having a clear, easy way for your and your staff to track what products you are running low on, decide what needs to be purchased, see what has already been ordered, and much more is key to ensuring you never run out of stock and can meet your customers' needs.
Audit Your Inventory
The technological age we live in is amazing, however, human and technical error does and will happen. To avoid and discrepancies, it best practice to do some sort of reconciliation to ensure your numbers are accurate. Auditing your inventory every month, or at least quarterly, can also help you check for damaged or stolen items which may have been overlooked. This is especially true for larger companies with a larger staff.
Re-Evaluate
Once you implement any or all of the above practices, it is a good idea to do a quarterly or yearly re-evaluation of your inventory. Decide on what products are working and which are not. Having worthless inventory that won't sell, only means you will have to get rid of it some way, in turn, costing you hundreds to hundreds of thousands of dollars. Instead of re-ordering items that just aren't selling, consider an alternative or ordering less. Stay realistic.
At Excel Capital Management, we also understand that small businesses may run into periods where they need to make large inventory purchases, but are unable to do so due to a lack of working capital. Consider one of our many financing solutions to get the extra capital your business needs!
Latest posts by Excel Capital (see all)