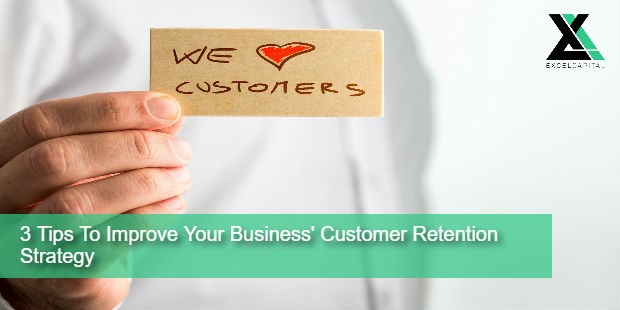 As important as it is to constantly grow your business' target audience and attract new customers, it is equally, and at times, more important to ensure that your long-term and existing customers come back. Having a great customer retention strategy is essential to keep your business operating successfully and continuously generating revenue. Money aside, it is also the key to keeping customers happy and spreading the word about how great your company and is. Here are a few tips to help improve your business' customer retention strategy and even attract more customers.
Implement a Customer Loyalty Program:
As you know, many times when you frequent a store, you will be given the opportunity to take part in the company's customer loyalty program. This is usually in the form of a punch card or store membership card, and you can then receive points towards special services, discounts, coupons, and more. Why not take advantage and implement this type of program into your business? It will keep customers coming back for more!
Hold Contests & Special Promotions In-Person and on Social Media:
Holding exclusive contests is another way to attract new and existing customers. Take advantage of various social media platforms, such as Twitter and Facebook, and your business' website to promote special contests and giveaways. Maybe all customers need to do is provide you with their email address to take place in a raffle for a free ice cream at your ice cream shop, or maybe your clothing store is offering shirts at half-price for customers who use a special online code. Additionally, in-person contests are always fun too! Let customers know that they have a chance to win big if they visit your store on a certain day! Maybe the first 10 customers will receive a free facial at your spa, or maybe the 120th customer at your auto dealership will win a free car! Think as big as you want!
Run Coupons Online and in Your Local Newspaper:
Using today's social media platforms along with the old-school newspaper is still a great way to promote your business' products and services. Social media promotion is free and can be boosted in terms of target audience reach with paid advertisements. When it comes to newspaper advertisements, rates may vary, but all you need to do is inquire. Some clients tend to get all of their news and shopping deals online. Others only read the newspaper or printed circulars and flyers. Covering the online and print sectors is a great way to reach the most people.
Don't forget, when your business is in need of a little additional working capital to help with your advertising and marketing campaigns, Excel Capital Management is here to help! Find out what your business qualifies for here!
Latest posts by Excel Capital (see all)