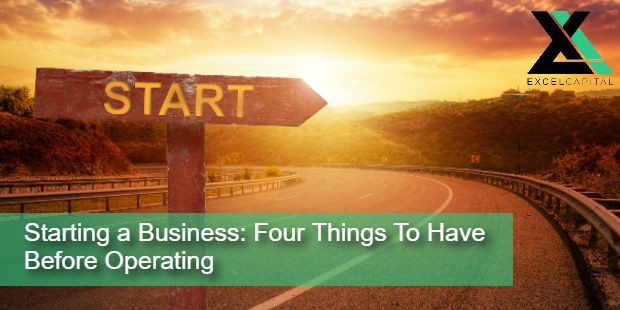 Starting a business takes time, patience, vision, dedication, and hard work. While you may be eager to jump right in, it is important to have a few things in place first. Sure, sometimes, you can learn and grow as you go, but getting a head start is great! Here are four things all entrepreneurs should have before starting a business and beginning to operate.
Business Plan
Having a business plan and model is place is key! You have the idea, now it's time to brainstorm and draw out a plan of execution. What good are ideas if you don't know how you are going to put them into action? Sit with your team, advisors, or simply yourself to develop a gameplan.
Website
Whether  you have an in-depth, elaborate website with multiple pages or simply a landing page, having a web presence of some sort helps to build your brand and also build trust with potential customers. Consider a drag and drop builder or invest in a trained web developer. It'll help your business go a long way.
Business License
Depending on your industry, your business may need a business license and/or permit. Do your research and ensure that you have all of the necessary documentation on file in order to operate legally. It is crucial!
Products & Services
Once you have your business plan in place, your core staff, and a marketing plan, the last thing you must have is your products and services. Ensure that you have an adequate amount of inventory to keep up with business once things get going or the appropriate staff to provide the best service possible. You have a great vision, so make sure it comes to life and is seen through to the best of your ability!
Starting a business is hard work, and at Excel Capital Management, we understand that working capital can help here and there. We are here for all your business funding needs – APPLY NOW!
Latest posts by Excel Capital (see all)