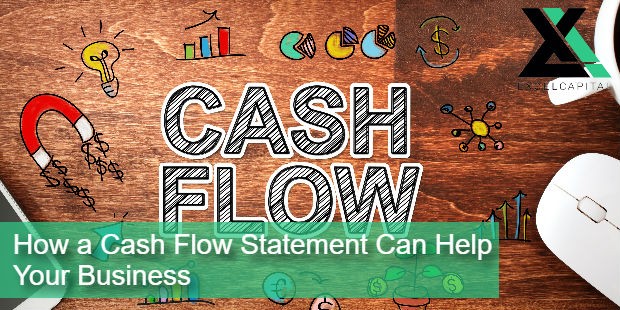 Having a handle on cash flow is important for all business owners. A solid understanding can be the difference between success and going out of business. A cash flow statement is one of the most important financial statements you can have. It lists all of the money that flows in and out of your business during the past accounting period. A projection of future cash flow is called a cash flow budget. In other words, think of the cash flowing in as deposits/credits, the cash flowing out as withdrawals/debits, and the cash flow budget are projections of future deposits and withdrawals from your bank account.
Depending on your preference, a cash flow analysis can be a brief one page statement with the amount of money going in and out or detailed to include the timing of cash flow throughout the year, monthly projections, multiple time periods, and descriptions of each item.
You should get into the habit of examining your business' finances and regularly reconciling your bank accounts.
Being aware of your working capital is an important part of a cash flow analysis because it is the amount of money needed for daily operations, customer transactions, and other expenses. If you find that you don't have enough working capital, a cash flow budget find potential problems that may occur during the coming year.
In addition, there are a variety of financial tools available to help small business owners including the following:
Merchant Cash Advance:
Short-term financing transactions that are collected through a set percentage of your visa and mastercard sales  that are accepted at your place of business. Probably the most common term used in the industry. These do not have a set repayment schedule and are based on the volume of your businesses credit card processing sales. These are usually only guaranteed by the future sales of your business.
ACH Advance:
A form of a merchant cash advance that is repaid on a daily basis by direct ACH debits rather than a merchant account. These are still a purchase of receivables and the amount debited via ach are determined by the amount of credit card processing sales  that are batched out the previous day.
ACH Loan Products:
These have a fixed repayment schedule that is paid either daily, weekly or monthly. These products are catered to industries that do not accept credit cards and need a fixed payment.
Accounts Receivables Financing:
This is one of the oldest forms of funding in history. This is used mainly when a business is due some sort of capital for work complete and is billed on a net 30, 60 or 90. for example, ABC Trucking delivered goods for xyz logistics but only receives payment from xyz logistics in 60 days. ABC can then factor the money due from XYZ at discount to receive the capital due in 60 days today.
Equipment Financing:
A type of loan or extension of credit to a business, with the purpose of helping the business acquire new equipment.
Equipment Financing
Extends only the capital needed to purchase a specific piece of equipment and is most commonly written as a lease.
Start-Up Funding/Loan:
A type of loan that provides a new business/company with sufficient upfront capital to get off the ground.
Term Loans:
A loan that is backed by a bank for an exact amount that has a specified
repayment
timetable and
 interest rate
that are adjusted accordingly. Terms mature between 1 and 10 years.
Alternative lending For more information about what Excel Capital Management can do for your business, visit our Solutions page or call 877-880-8086 to speak to one of our financial specialists.
Latest posts by Excel Capital (see all)